UIC COVID-19 Tracking
Tracking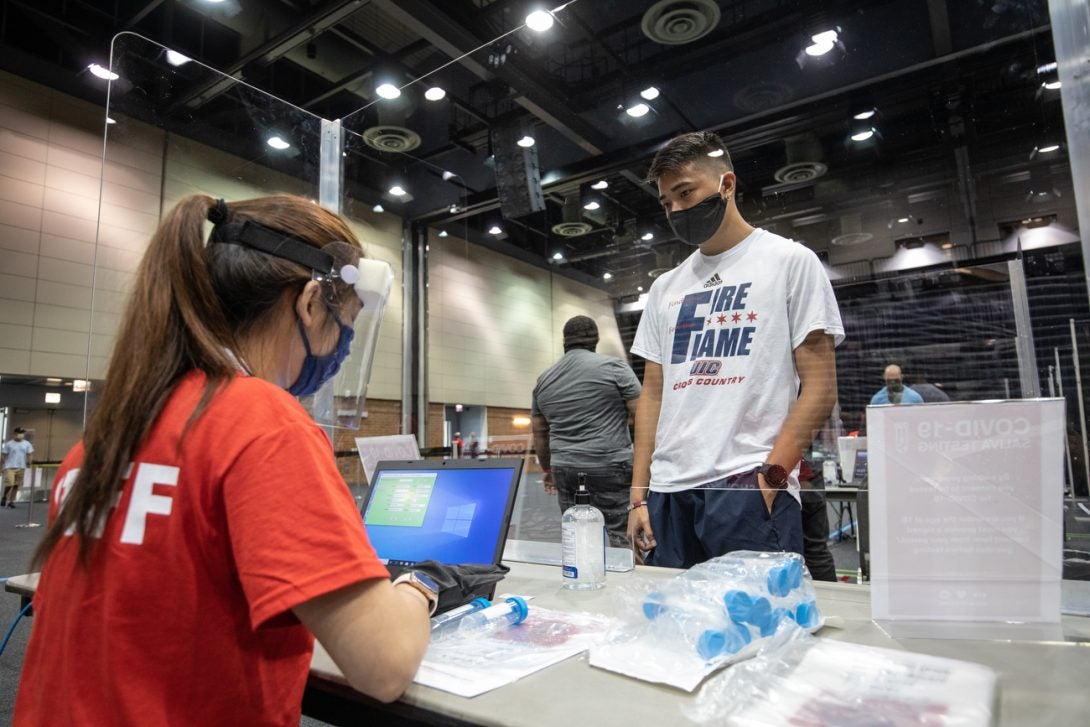 Efficient and reliable testing is an important part of the university's risk mitigation strategy. COVID-19 cases reported on this dashboard are updated M/W/F on business days, and reflect positive test results from day of test.
Aligned with guidance from the Centers for Disease Control and Prevention (CDC), individuals who have tested positive must follow all campus protocols established for isolation at home or in campus housing as appropriate, and those  who have been exposed must follow all campus protocols established for quarantine. In accordance with privacy laws, UIC does not disclose personally identifying information to the public about individuals who test positive.
UIC believes everyone in the community deserves equal access to public health information and is committed to creating an inclusive digital experience. If you are experiencing challenges accessing the information, please contact the Disability Resource Center for more options.
Dashboard    UIC COVID-19 Updates    External Resources
UIC COVID-19 Updates
January 13, 2021 Update
Happy New Year and welcome to the start of a new semester! This is UIC COVID-19 Dashboard version 2.0, which features several enhancements meant to shed an even brighter spotlight on the status of COVID-19 at UIC.
Since many of you, particularly students, may be returning from travel, we wanted to remind you of UIC's public health guidance with respect to travel:
Report your travel to UIC contact tracing. You can find out where by using the reporting decision tool.
Practice quarantine until receiving specific instructions from UIC Contact Tracing. This means wearing a mask, practicing physical distancing of 6' or greater with everyone (including members of your household who may have also traveled), washing your hands, and disinfecting shared surfaces. More information on quarantine can be found here.
In addition to following UIC's guidance, follow local guidance regarding the need to quarantine. You can find information from the Chicago Department of Public Health here.
Practicing quarantine after travel is one important way to keep our community safe, thank you for doing your part!
If you didn't travel over break, or have completed your travel quarantine, please also remember the important lessons our campus learned last semester, and continue to:
Wear a mask.
Practicing physical distancing of 6' or greater with individuals outside of your household.
Wash your hands.
Disinfect shared surfaces.
Schedule your vaccination as soon as it becomes available to you.
Welcome back!