UIC COVID-19 Tracking: Academic Year 2020-2021
Tracking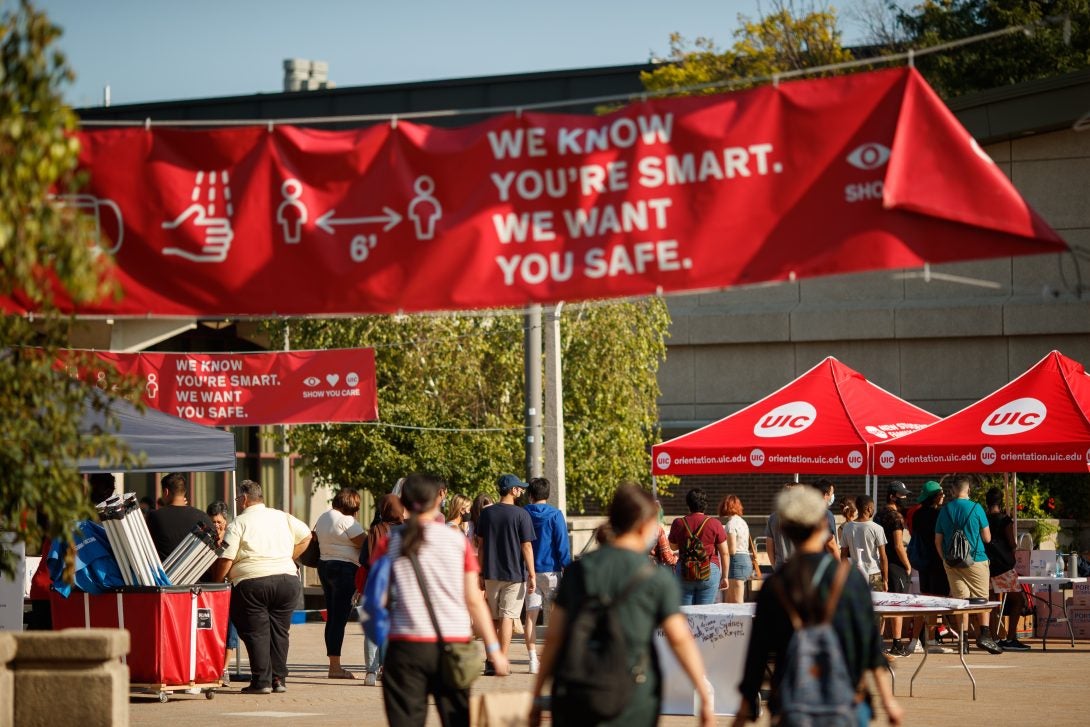 Efficient and reliable testing is an important part of the university's risk mitigation strategy. COVID-19 cases reported on this dashboard are updated M/W/F on business days, and reflect positive test results from day of test.
Aligned with guidance from the Centers for Disease Control and Prevention (CDC), individuals who have tested positive must follow all campus protocols established for isolation at home or in campus housing as appropriate, and those  who have been exposed must follow all campus protocols established for quarantine. In accordance with privacy laws, UIC does not disclose personally identifying information to the public about individuals who test positive.
UIC believes everyone in the community deserves equal access to public health information and is committed to creating an inclusive digital experience. If you are experiencing challenges accessing the information, please contact the Disability Resource Center for more options.
To view current COVID-19 data, please visit the UIC COVID-19 Tracking: Academic Year 2021-2022 Dashboard..
UIC COVID-19 Dashboard - Archive
UIC COVID-19 Updates
August 24, 2021 Update
Welcome back to a new academic year at UIC! This year brings with it a number of wonderful changes, including a return to in-person learning and activities. With an increase in in-person activities with UIC, we know many are excited while others may be feeling anxiety about this change. UIC contact tracing wanted to inform individuals about the many layers of protection that have been implemented in preparation for the upcoming semester.
Remember, all of these layers of protection only work if you do your part. It's up to all of us to keep ourselves and the campus safe!